Our Hotel
Development Team
The staff and partners at Hotel Development Partners are a hospitality dream team. Our hotel development and investment group has decades of experience in the hospitality industry, with team members serving in sales and marketing, operations, and executive positions across the board. The skill sets of our principals and other team members provide a formidable combination designed to identify, underwrite, and execute unique investment opportunities in hospitality.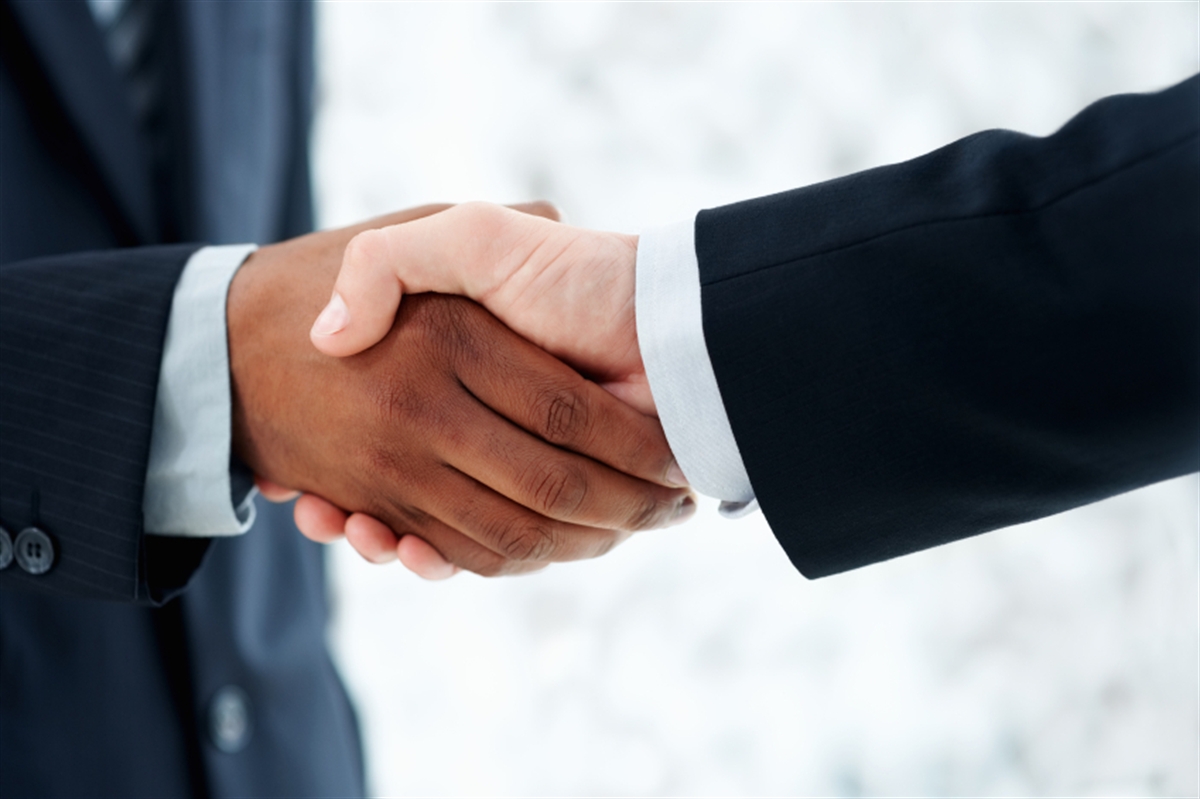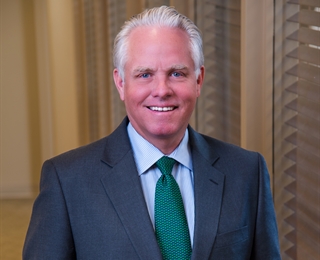 Robert J. McCarthy
Robert J. "Bob" McCarthy currently serves as chairman of McCarthy Investments, LLC. Mr. McCarthy retired from Marriott International in March 2014, after thirty eight years in multiple assignments including sales and marketing, operations, and executive positions. He was also responsible for new brand acquisitions as well as organic brand growth across multiple lodging segments. He joined Hotel Development Partners (HDP) as the Chairman of the Board and a fund investor. HDP has seventeen hotels open or under development primarily in the select service category with Marriott and Hilton flags.
Mr. McCarthy's Marriott International responsibilities culminated in the role of Chief Operations Officer where he oversaw Global Lodging Services, The Ritz Carlton Hotel Company and had reporting responsibilities for Marriott's four continental operating divisions spanning 4,000 hotels across 20 lodging brands in 75 countries.In addition, he played a key role in the launch and oversight of Edition, a luxury lifestyle brand with over 25 locations open and under development. He worked closely with creator Ian Schrager in this endeavor.
Prior to the COO role, he served as Group President of the Americas with oversight of more than 3,000 hotels and 120,000 associates. In addition, his Global Lodging Services role encompassed many of the staff oversight functions and strategies in sales, revenue management, marketing, brand management, operations, architecture and construction, and information services.
Mr. McCarthy has also taken a lead role in numerous investments since his departure as COO of Marriott. He is an investor and board member at Meeting Play, a technology company serving the hospitality industry. Further, he is a partner and an advisor in a one million square foot mixed use development, Armature Works, in the NoMa District, Washington DC. The multi-use project includes Hotel, Condominiums, Apartments and Retail components.
Mr. McCarthy is a board member at Santander Consumer USA (SC-NYSE) where he serves on the audit and compensation committees and leads the regulatory and compliance oversight committee.
Mr. McCarthy holds a bachelor's degree in Business Administration from Villanova University, where he is a member of the Board of Trustees.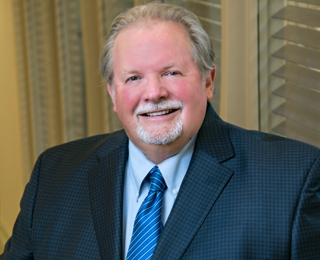 Frederick W. Cerrone
Frederick W. Cerrone serves as Founder and Chairman of Hotel Equities and Chief Operating Officer of Hotel Development Partners (HDP). His hospitality career spans a four-decade progression from desk clerk at Boston's largest hotel, to managing operations for hotels throughout the country, to launching Hotel Equities, his own company, in 1989. He co-founded HDP in 2012. A general manager at age 21 and twice recognized as "General Manager of the Year" by national hotel franchises, Mr. Cerrone has hospitality in his blood.
After many years in key positions with top hotels, he founded Hotel Equities and became a Marriott franchise partner. Other major franchise partnerships soon followed. With more than 95 hotels in its present portfolio, Hotel Equities continues its successful growth.
Marriott International named Hotel Equities the sole recipient of its prestigious "Spirit to Serve Award for Community Service" in 2012 and 2017, in recognition of the company's values as expressed through employee volunteerism plus in-kind and cash donations. Hotel Equities is also a two-time winner of the Marriott Partnership Circle Award.
HotelWorld Network named Mr. Cerrone "Hotelier of the Year" in 2009. Chairman of Marriott's Fairfield Inn Franchise Advisory Board, he also sits on the Franchise Advisory Board for Marriott's Fairfield Inn & Suites and on the Advisory Board for Georgia State University's School of Hospitality.
Hospitality is a people-centered business and people are Mr. Cerrone's passion. He considers himself Head Coach of the firm's hospitality team. Before embarking on a hospitality career, he served in the United States Marine Corps. He is married to Christine, his high school sweetheart.
Mr. Cerrone is a graduate of Georgia State University (MBA in Business) and Miami Dade College (AS degree in Hotel and Restaurant Management). He holds the prestigious Certified Hotel Administrator (CHA) designation through the American Lodging Association.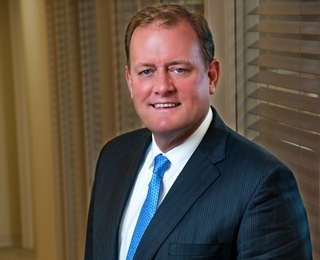 Allen T. O'Brien
Allen T. O'Brien is principal and founder of IRE Capital and the Chief Executive Officer of Hotel Development Partners, an IRE Capital joint venture. IRE Capital was built on Mr. O'Brien's experience of partnering with institutional and private investors in commercial real estate ventures. These relationships, and being a third generation developer, help create the ability to execute a variety of business plans. After graduating from Florida State University, Mr. O'Brien began working for Florida National Bank in 1983 and became an officer of the bank in the first year of service.
In 1985, Mr. O'Brien took a position at Wells Fargo Realty Finance, representing the bank and pension funds such as Cal PERS and Teachers Insurance and Annuity, structuring mortgage and equity investments. In 1989, Mr. O'Brien accepted a position with BancBoston, representing Aetna, Cigna, MassMutual and New York Life, among other institutional investors. Mr. O'Brien was the top production correspondent for Aetna nationwide and top production officer for BancBoston in 1991 and 1992. Transactions included participating mortgages, construction financing, equity investment and joint ventures on multi-family, retail and hospitality developments.
In 1993, Mr. O'Brien formed IRE Capital, choosing to base the company in Atlanta. IRE was the top originating correspondent for American United Life in each of its first three years. IRE focused on institutional quality income properties, providing construction loans, permanent financing and equity for Publix Supermarket-anchored retail centers as they expanded into Georgia. Other institutions that supported the early success of IRE included Principal Financial, Indianapolis Life, Western and Southern, Northwestern Mutual, New York Life, MassMutual, Heller Financial, GMAC, Fidelity Investments, UBS and CS First Boston. IRE is also a principal partner in Fashion Outlets, which owned over 1.7M SF of luxury outlet retail in Las Vegas, Niagara Falls, Chicago and Santa Fe.
Through an extensive network of development and capital partners, and its own initiative, IRE creates value in commercial and residential real estate. IRE has been a principal in over 2.6M SF of anchored retail, as well as multiple mixed-use land developments and hospitality projects. Since 1993, IRE has facilitated the investment of over $3B in debt and equity in projects located in 27 states. Mr. O'Brien is a board member of the Sandy Spring Community Assistance Center.
He and his wife, Melanie, have been married since 1991 and have two sons, Quinn and Beau.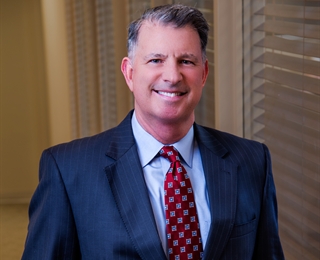 Steven C. Smith
Steven C. Smith serves as the Director of Development for Hotel Development Partners. Mr. Smith brings over 30 years of real estate development and brokerage experience to Hotel Development Partners. After graduating from Florida State University, Mr. Smith moved to Atlanta in 1985 and joined Fuller Commercial Brokerage Company as a real estate sales and leasing agent. He was the top first year producer within the company. In 1989 he accepted a position with Rubloff, focusing on the sales of income properties. In six years, Mr. Smith sold over $250M of office, retail and industrial properties in the southeast.
He was responsible for developing acquisition and disposition strategies for life insurance and pension fund clients.
In 1996, Mr. Smith formed Southeast Investment Properties. Over a fourteen year period, the company successfully developed more than 5M SF of bulk warehouse and distribution facilities in metro Atlanta and Orlando. He has joint ventured projects with partners such as: Principal Life Insurance Company, Dividend Capital Trust, Sentinel Real Estate Advisors and the City and County of San Francisco Pension Fund through AMB Property Corporation.
In addition, Mr. Smith has also acquired, master planned, entitled and developed over 800 acres of mixed-use projects valued in excess of $600 million. These projects, located in metro Atlanta and Orlando, include hotel, office, retail, restaurant, and multi-family uses.
He and his wife, Wendy, have been married for 22 years and have two sons, Cameron and Carson. Mr. Smith is actively involved in Northpoint Community Church and has served on the Real Estate Advisory Board for Florida State University.
Brian K. Tarter
Brian K. Tarter is Chief Financial Officer with IRE Capital and Hotel Development Partners. Mr. Tarter is responsible for acquisitions, co-investments, asset management, and financial oversight.
Experience includes private equity and institutional real estate investments. Prior to joining IRE Capital, he served as Chief Financial Officer at a $500 million real estate acquisition and operations company based in Atlanta. Mr. Tarter has also held Senior Analyst positions where responsibilities included project management for Fortune 500 pension fund clients.
Mr. Tarter holds an M.S. in Real Estate Investments and a B.S. in Finance from Georgia State University. He and his wife, Devon, have two daughters, Alexis and Ashleigh.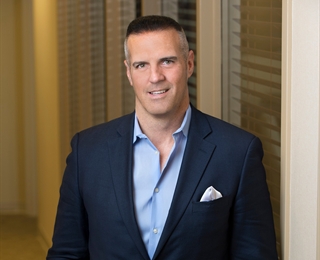 Brad Rahinsky
Brad Rahinsky serves as President and CEO of Hotel Equities. He joined the Hotel Equities' team more than five years ago with a comprehensive 20-plus year background in hospitality operations, sales and marketing and business development.
Mr. Rahinsky is in charge of Hotel Equities' strategic planning, as well as all aspects of the organization's day-to-day activities with the assistance of an industry-best support team. His prior experience includes several executive level positions with multiple brands and hotel management firms, as well as solid operation's experience. He brings a valuable background in technology and e-commerce, revenue management, and sales and marketing to his leadership position.
Mr. Rahinsky holds a B.S. degree in Communication Arts with a minor in Marketing from the University of West Florida. He and his wife, Tricia, are the parents of four children.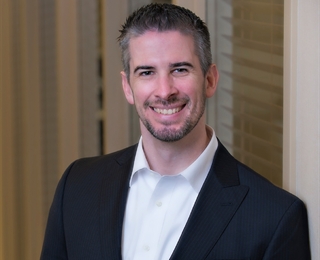 Drew Salapka
Drew Salapka serves as Vice President of Sales and Revenue Generation for Hotel Equities. His responsibilities include leading the sales and revenue generation team responsible for the daily inventory and rate management of the firm's hotels. His team analyzes the demand for all markets, evaluates market strengths and weaknesses, and reports key statistics that impact the industry and individual hotels. The team also manages sales processes and directs the ongoing training of all key sales and revenue staff members.
Mr. Salapka is a graduate of Clemson University with a B.B.A. in Business Management. He and his wife, Lindsay, are the parents of two children.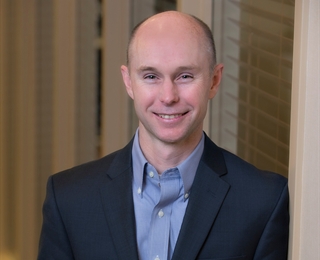 Jeff Shockley
Jeff Shockley serves as Vice President of Acquisitions and Financial Analysis for Hotel Equities. His role includes working as a member of the firm's Development Team with responsibility for the growth of third party management contracts while he continues to lead the Financial Analysis Department. Mr. Shockley joined Hotel Equities in 1995 as an Assistant General Manager and was promoted to General Manager the next year. He continued to assume additional leadership responsibilities, serving on opening teams for eleven Marriott properties. Marriott named him General Manager of the Year for the Fairfield Inn brand in 1998 and again in 2007.
Mr. Shockley holds a B.S. in Political Science from the University of Georgia. He and his wife, Julie, have two children.